Due to the constantly decreasing manufacturing tolerances in the automotive industry, the hardener has to be strong: in this day and age the avoidance of strain and hardening cracks, as well as minimal distortion of parts, are top priority.
Thanks to individual laboratories and tool manufacture as well as innovative solutions, Indulaser is the ideal partner for customers in the automotive industry. ISO certification, crack detection, and metallurgical in-house assessment guarantee that all parts will have consistent quality, and will be hardened efficiently and on time.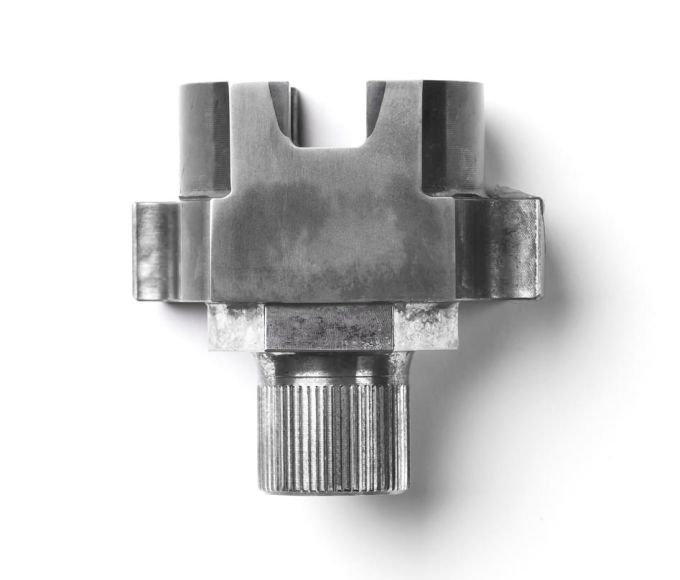 Serial manufacturing
Due to the special expertise, the typical ingenuity of a successful small business, and rapid implementation thanks to quick decision-making, Indulaser is able to harden a variety of parts in large quantities with consistently high quality.
The constant identical hardening of the powder metallurgy-sintered parts is a particularly difficult challenge. Thanks to longstanding experience with a number of various sprockets, Indulaser is the ideal partner in the development of the powder metallurgy industry for sintered pieces.
The processes, which are often developed together with the customer, are subsequently used in the serial production of hundreds of thousands or even millions of parts annually. As a specialist in the sinter-hardening process, chain sprockets that run up to three grooves in one passage can be processed with specifically developed multiple hardening stations.
Backup Hardening Shop
As a flexible, innovative business, Indulaser can also serve as a backup hardening shop for customers who require excellent failure-safety.
Grooved End-Pieces
Another specialty of Indulaser's is the hardening of grooved end-pieces. Special contours, complex geometries, unusual stress zones, and other special part requirements regularly need innovative new methods and processes for the induction hardening. Indulaser employs qualified professionals with a wealth of experience and uses specialized hardening machines so that these special parts can be effectively hardened.